Frequently Asked Questions
Q.

What can you help me with?

With whatever we can. In terms of project development we prepare server-side architecture, front end, back end, graphic and UX design, and create back-office consoles. You can choose the desired technologies for your project.
Q.

How do I create a product with you?

If you have an idea contact us by our online form, e-mail or phone. We'll meet and talk it over. Prepare as much info about your idea as possible, it will smoothen the meeting and benefit further cooperation.
Q.

Should I create a mobile or a web app?

Both have their benefits and flaws. Mobile apps are surely more expensive but can provide you with many more data collecting, monetization capabilities than web applications. Progressive Web Apps are a good compromise between a mobile and web app. But sooner or later you may need both mobile and web app and when that moment comes we are here for you.
Q.

What do I need to know before contacting you?

Well, the most important thing to know is what do you want to accomplish. Why do I need this software and for what? Having a clear vision in mind is crucial when ordering a software application. You don't want to spend many months developing it with us without being sure what you need. We'll also be glad to help you get started, building projects from scratch.
Q.

Do I need to be software development expert to cooperate with you and order a software application?

You certainly do not have to be a software development expert, that's what we're here for. We welcome your experience in that matter if you happen to have any, If not, we are prepared to help you and will guide in every way we can Focus on your needs and we'll deliver what you require.
Q.

How much time will it take for you to make my app?

To give you a precise answer we must prepare a project scope and create a budget. We shall tell you how much of that scope can be completed within the budget and we'll be able to estimate how long will it take after at least a month of work.
Q.

How can I be sure you work at my project as much as you declare?

We thoroughly monitor our developers and control how much time they spend on each task down to the exact minute. We have a project racking tool to analyze time spent on your project.
I have been working with Infotura Technologies for over three years now on a variety of IT projects, personal and commercial. Infotura is a very professional, knowledgable, leading edge and quality company that pays attention to every detail to ensure complete customer satisfaction. InfoTuraTech is always willing to go the "extra kilometer". I consider them friends and part of the family. I look forward to a very long personal and professional relationship with the staff and management at Infotura. I wish them all possible success. Keep up the good work!!!!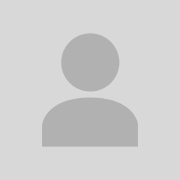 - Joe Fieder
London, Ontario, Canada
I was introduced to Infotura Technologies team a couple of year ago and I've never looked anywhere else for my digital needs. They are quick, informed and supportive when taking on projects. Unlike my earlier experiences with other companies, this was a breeze. The best part about their work is, you hardly need to look for errors and are always at hand whenever I need them. All thanks to this amazing team.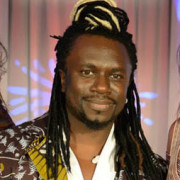 - Hector Obeng
Director of Hector's global hair with zeal
A simple thank you just does not cover the gratitude I have for Infotura! I want everyone who reads this to know that I would recommend Infotura's Services to anyone who wants an A+ web site at a fair price. I feel very fortunate to have found these guys. Thank you so much we are forever indebted to you for taking such good care of us!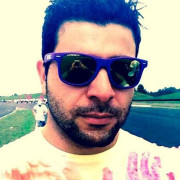 - Milad Bahrami
Safe Pest Control
Having worked with Infotura Technologies for over a year now, I have found them an invaluable option. Always friendly to deal with hard working to meet my deadlines and expectations I have been contacted by several web development agencies based outside the U.K but Infotura Technologies is one I come back to.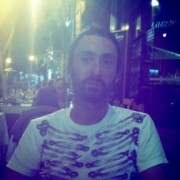 - Simon Honeywood
Readysalted Design Ltd